Autumn Styles To Envy This Season
 ---------------
Autumn is all about comfort, coziness, colourful scenery, as well as relaxation - so why not bring that feeling into your home and change it up this season! We've put together a few creative ideas to help bring Autumn into your space, whether that be by adding fall-inspired colours, or by adding textures and swapping out old, outdated rugs.
It's time to give your home a new, trendy look this season - let's get started!
 ----
Accent Chairs - 
----
Accent chairs are a great way to bring autumn styled pieces into your home, it involves less commitment to a colour scheme, but still provides that autumn refresh feel. Choosing the correct pieces and elements to fit your space is no doubt a very important task, as your lounging spaces are the main areas you get to relax, or entertain.
That's why we've put together a few of our favourite accent chairs that are great for any room, corner or comfy space to incorporate into your home.
Cigar Lounge Armchair Green-Grey
 --
Earth Inspired Sofas - 
---
If you're on the hunt for a new sofa, you will want to make yourself aware of some of the biggest sofa trends this year. After all, we're here to help make your space as comfortable and trendy as possible. Curved lines alongside an earthy colour palette is the trend to expect towards the end of this year and the start of 2023.
Organic and rounded shapes have made quite an appearance, along with large sofa styles and green textured fabrics. Picture the sofa you would see in the late 60's - we're excited to say, this aesthetic is officially back!

----
Rugs, Rugs, Rugs 
----
Let's heat up the room by adding some visual warmth. Rugs are a great way to incorporate the seasonal colours like fiery reds, burnt oranges and earthy greens.
Choosing the right rug is easier if you understand its use in the room and traffic size. In a bedroom, cooler floors on a crisp autumn morning is a tad bit more tolerable with a fluffy, cozy rug to rest your feet on.
For other rooms, such as dining and living areas, it's common to include a central rug, and add various scattered shaggy rugs and pillows to add a little bit of texture.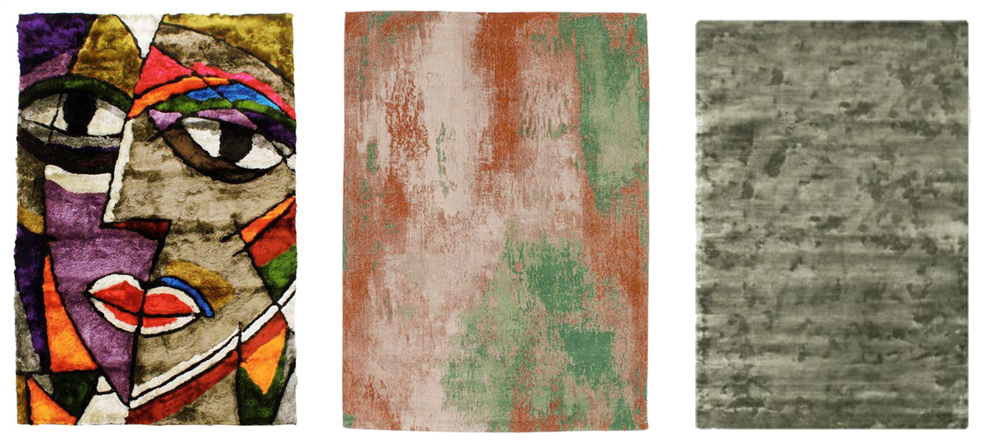 ------     
Picasso Rug                        ------------------   ----- 
Downtown Green Carpet          ------------------------------------
-----
Fall-Inspired Decor
---
The perfect time to get your home ready for the hosting season! The power of decor can bring a sense of coziness and comfort to your home, paired with a scented candle or essential oil diffuser, it's the ultimate way to bring festivity into your home.
On top of adding decor pieces into your home, another great way is to layer texture. Add pillows, blankets, and wicker baskets into your space for that added cozy, Autumn feel.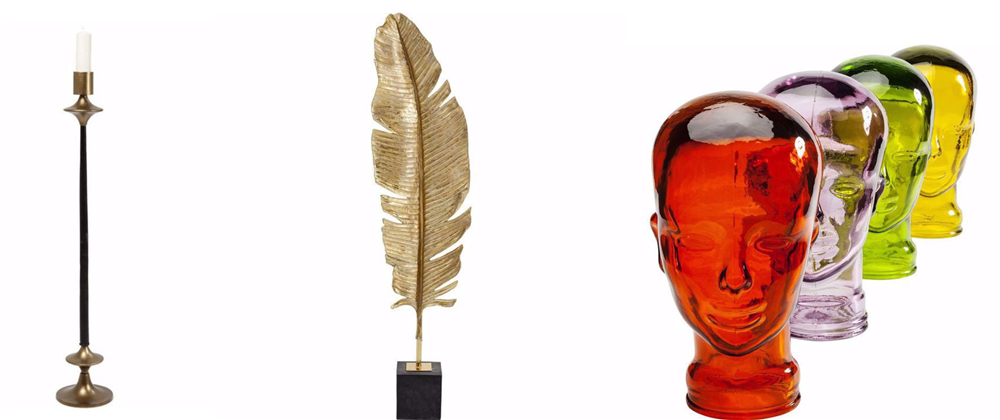 Candle Holder Magica                 ------   
Deco Feather One                       ----                   -
-----
Floral 
--
Adding a fall-inspired bouquet into your home is another great way to increase that fall feeling. It's especially mood-boosting when the temperature tends to drop and the sun begins to fade. A beautiful floral arrangement on display is the easiest way to give your home a seasonal update, without committing to big-piece furniture.
Pair your bouquet with the perfect vase and you're all set! Here's a few of our favourite to get you started.